01-10-2017
Beagle puppies were born in the kennel!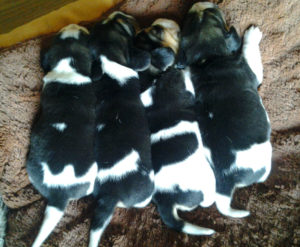 September 23, 2017 in the kennel «From Maker Club» were born beagle puppies. There are 3 girls and 1 boy in litter.
The puppy's father is Simonaland Cezar, the son of the World and European Winner Virgon and vice European Winner Simonland Alexa. Mother – Jolly Voice Allegretsa Vittoria.
More info in the section "Puppies".